OUR REAL ESTATE SERVICE
Find your dream villa in
St-Barths
MY VILLA IN ST-BARTH
is your preferred partner for your purchase project.
Searching, selecting, advising: we help you to make the best investment in
St-Barths
.
We are real estate luxury specialists in
St-Barths
MY VILLA IN ST-BARTH Real Estate is the partner of your investment project in St-Barths.
Our confidential portfolio of villas for sale, our specific network and our perfect knowledge of the market are the keys to success. As we are St-Barths' natives and residents, we propose tailor-made opportunities which perfectly match your wishes and budget.
Imagine your next property in St-Barths: we will make it possible.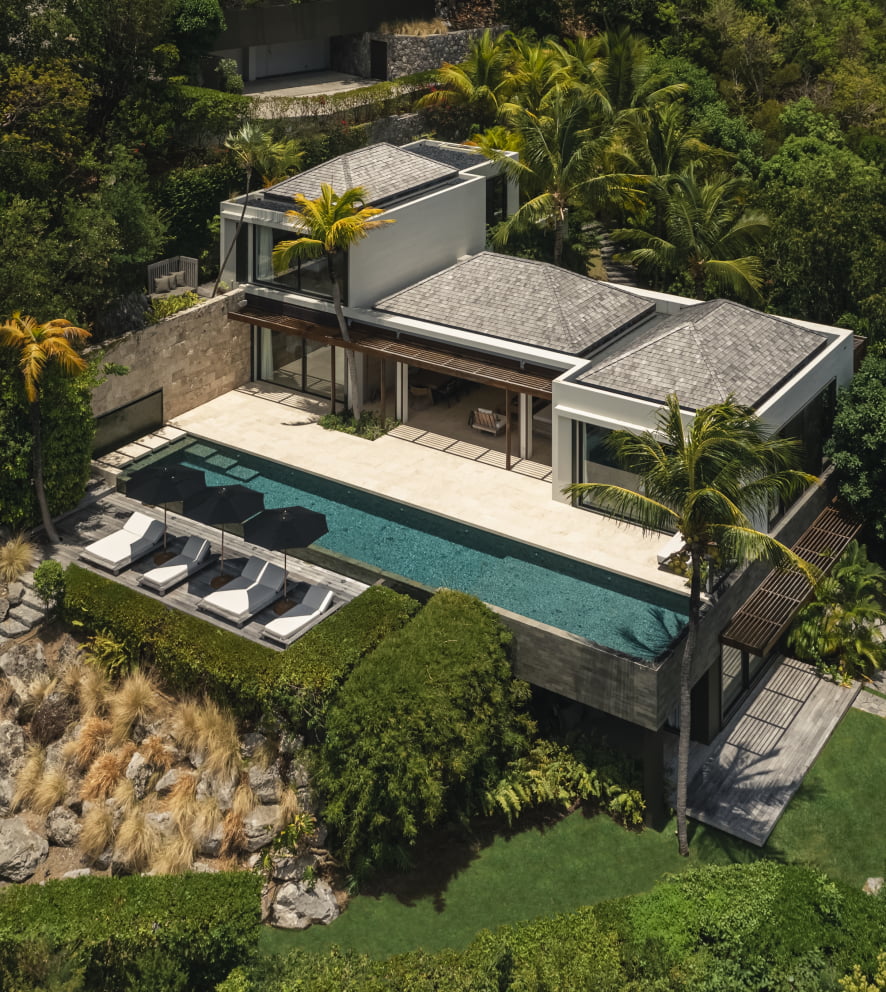 Exceptional luxury villas
Why working with us
Founded in 2015, MY VILLA IN ST-BARTH is the result of a St-Barths family's history, marked by great ideas and real estate achievements.
Inspired by Guy Turbé, one of the first developers of the island and a tourism pioneer, the agency was created by his daughter Monique Turbé. Her goal was to offer a real estate catalog that would reflect both the eclecticism and the beauty of the island.
As a self-taught esthete, Monique has always been guided by the complete satisfaction of her clients. She listens to the others and knows how to guess what's unspoken. With her unique expertise and network, she will do whatever is possible to make wishes or true. As a multiple villas owner with a solid experience leading project, Monique Turbé is one of a kind in St-Barths real estate.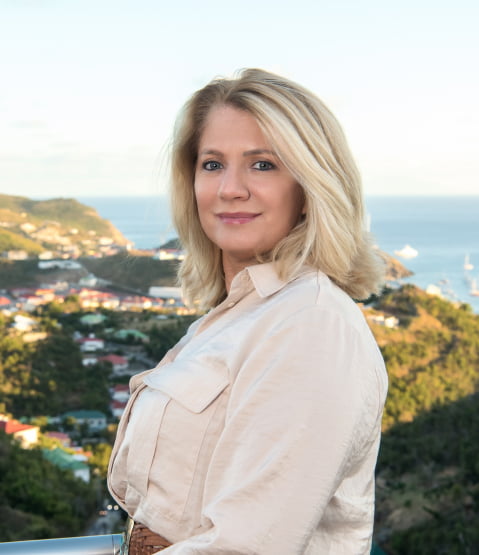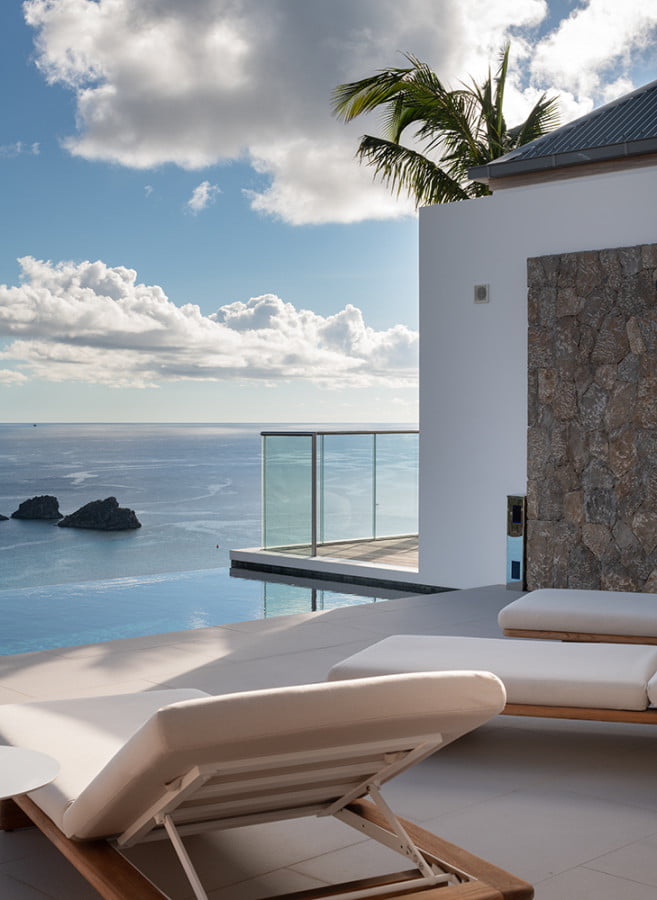 Our properties portfolio
St-Barths is a privileged destination for long-term investment. The touristic offer is mainly based upon seasonal rental of second homes and allows owners to expect a rental profitability of their invested capital.
The real estate market in St-Barthelemy is very tight, as investors demand is higher than properties for sale. Most of our latest sales were kept confidential, all the more since they were not officially for sale.
The market and practices have evolved, so we personalize our approach upon specific search criteria.
Therefore, we have decided to create a private and confidential listing with properties for sale that are not published on our website. Our perfect knowledge of the island and the real estate market allows us to make tailor-made offers.
EXPERTISE
We perfectly know our island and the real estate market. We can answer any question, any time.
NETWORK
We make dialog easier with the many people involved in the transaction: buyer, seller, advisors and experts. This is a both cross-cutting and global approach.
DISCRETION
Whatever the scope of your project, entrust us with your ambitions. Confidentiality is one of the main keys to the success of a real estate transaction.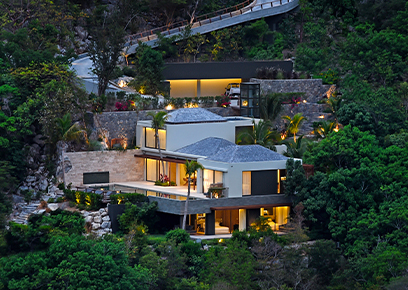 Villa VESPER
Lurin
>10.000 k€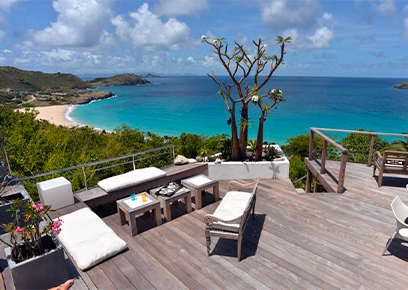 Villa ROC 8
Flamands
>5.000 k€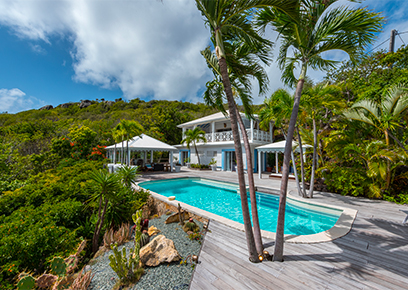 Villa CHLOÉ
Marigot
>6.000 k€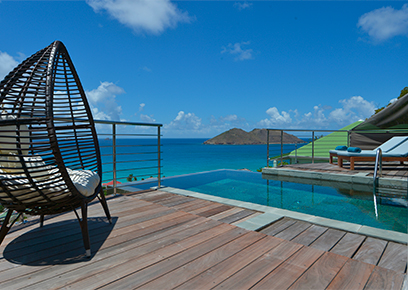 Villa FLAMANDS BAY
Flamands
>3.000 k€
MY VILLA IN ST-BARTH Real Estate is a native islanders team with specific skills.
We aim at meeting your expectations, so that your investment project can be achieved within the set deadlines. The seven people who work at the agency are all talented, skilled, trusted and helpful, whatever your needs.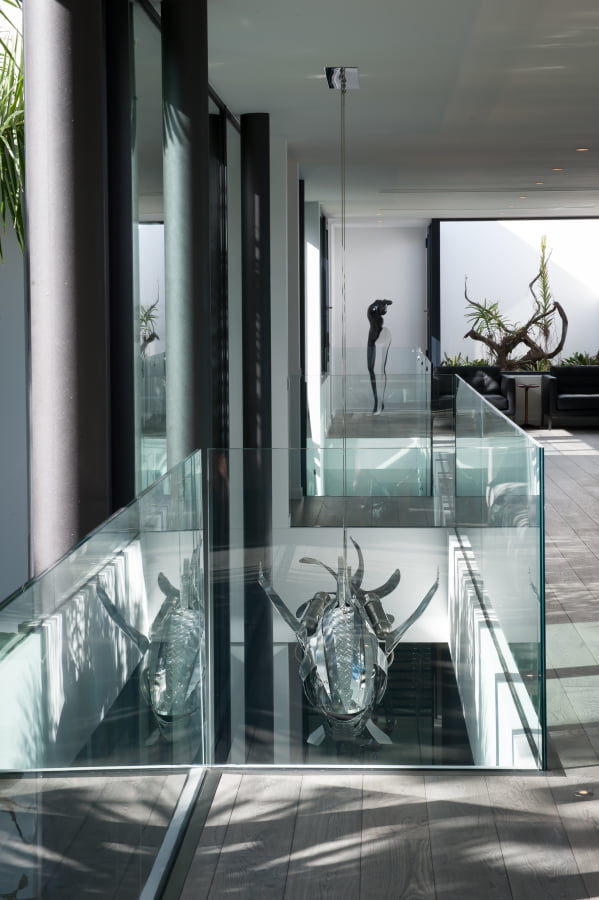 A unique expertise
With MY VILLA IN ST-BARTH Real Estate, your investment project is handled by a skilled team. Searching, visiting, finding partners, dealing with legal issues and local support: we do everything to make your transaction and project successful.
A global and one-to-one support
Investing in St-Barths needs a good knowledge of our island and its specificities. That's why MY VILLA IN ST-BARTH Real Estate advises you at each stage of your investment project and helps you to find the key to your project's success.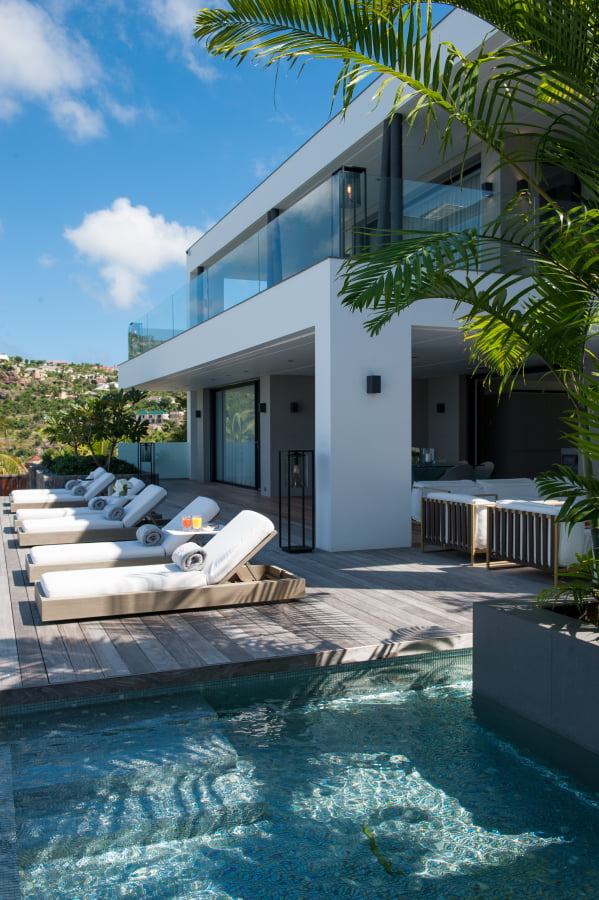 The main stages of an investment project
Depending on your project and the type of properties proposed, this process can be adapted.
Understanding your investment project
We help you define your real estate project and express your needs. We help you better understand the real estate market and trends. We also bring you elements of thoughts about the seasonal rental market. This step is essential, as our relationship of trust is created after it.
Selecting a list of properties
We make a proposal of properties that may fit your conditions. Some properties may require a confidentiality agreement. A thorough study of the investor is carried out before the opportunities are submitted.
Visiting and selecting the property
We organize visits of the selected properties, and provide all necessary information to make your choice easier.
Writing the purchase offer, and negotiating an agreement between the parties.
We submit your purchase offer to the seller/owner of the identified villa.
Signing the sales agreement
According to your needs, we can put you in touch with a list of local notaries.
Removing suspensive conditions
If your purchase proposal holds conditions to be removed, we will help you with our experience: we can advise you about lawyers, architects and financing partners.
Signing the deed of sale
You are the official owner!
Bringing your villa on the seasonal rental market
If you wish to rent your villa, we will help you in this project by bringing our expertise and experience. According to your tastes and needs, we can recommend architects and decorators to commercialize your property.
Offering a management service
A concierge service dedicated to owners is something essential: administrative management, maintenance, support with seasonal rentals. We can advise you on this important step.
Frequently asked questions
St-Barthelemy, pearl of the Caribbean, is an island bordered by crystal-clear waters, white sand and rolling hills with trees. Between sky and sea, St-Barths is the best destination for those loving luxury, calm and serenity.
MY VILLA IN ST-BARTH is a real estate agency that was founded from the experience of one of the pioneer developers of the island, Guy Turbé. His intuition and talent have shaped St-Barths' style since the early 1960s. Monique Turbé founded the agency in order to perpetuate this precious legacy, innovate and look after the lovers of the island of St-Barths. Her perfect knowledge of the area, her business network, her ideas and her expertise are the basis of our philosophy: providing our customers the best of St-Barths. Investing in St-Barths requires a specific approach: searching, monitoring, dialog and discretion. Many partners are involved in the transaction, from visits to sale agreement, including financing, renovation work and negotiation. In order to help investors the best we can, MY VILLA IN ST-BARTH helps at every step, from the beginning of the project till the rental marketing. As a partner, we offer personalized advice throughout the transaction.

Together, let's make your investment in St-Barthelemy a success.